Bob Roper 1938-2018
evmo
Sydney
Admin
Bob Roper, arguably the most influential San Francisco Bay swimmer of all times, passed away late last year. Here is a reproduction of the program text from his memorial the weekend before last.
---
Swimming the span of the Golden Gate Bridge in 17 minutes and 21 seconds, Bob Roper set the world record for the Golden Gate Bridge Swim in 1969, a record still unbroken at the time of his death on September 27, 2018.
In keeping with one of his favorite aphorisms, ANYTHING WORTH DOING IS WORTH OVERDOING, he also set incredible records for manifesting enthusiasm, generosity, tenacity... along with powerful expressions of his sometimes gnarly temperament.
With the news of his death, the flags at San Francisco's South End Rowing Club were lowered to half mast in his honor and, as tears flowed freely into the bay, swimmers and rowers mourned the loss of one of the club's most legendary and beloved members. And, also spirits soared as family and friends began to share memories and recount their stories of this larger-than-life man.
Born in San Francisco on November 26, 1938 to Eddie and Eleanor (Toronto) Roper. Bob grew up in the
Sunset neighborhood, attended St. Gabriel's Elementary School, and graduated from Riordan High
school. He remained a loyal alumnus, reminiscing about and celebrating the Class of '56 with fellow
classmates at every opportunity. Their favorite cheer; "Hard as nails, tough as bricks. We're the class of
'56'!" He worked for 27 years in the San Francisco Sheriff's Department and retired from there in 1993.
A record-setter as a teen, he was elected to the Riordan Hall of Fame for his achievements in track.
Injuries incurred during years of his avid participation in track, football, and basketball culminated in a
shattered knee, which led him to the swimming pool at the Olympic Club. Never one to meet any
challenge halfway, he set records there—such as swimming 214 miles in 2 weeks— in the pool! — as part
of the 'Mississippi Swim' competition.
But, as he was frequently heard to proclaim -- ONLY A FOOL SWIMS IN A POOL -- and inspired by his
father's stories of swimming the Golden Gate Bridge in 1917 and 1919, he left the confines of a pool to
explore the horizons of the San Francisco Bay and joined the South End Rowing Club in 1967.
He could regale almost any audience with an inexhaustible repertoire of his personal epic swim tale -- round-trip
Golden Gate Bridge, Maui Channel and Waikiki, and a Farallon Islands relay escapade, to name a few.
No one could be around SERC for long without hearing Bob proclaim, IT ALL BEGINS AND IT ALL ENDS
ON THE MIGHTY SHORES OF THE GREAT SOUTH END - and he did his best to make sure that rang
true for all those with whom he came in contact — with his own swimming passion and process as a
major force for decades with the Sunriser swims, with imagining and organizing Nutcracker swims as the
founder of the Roper Invitational Golden Gate Swim, with his guidance of nonprofits such as FAST (the Arizona kids) and PATHSTAR, with his persistence and dedication to the SERC Christmas Fund, and with his exceptional generosity in encouraging everyone from the most unlikely candidates to star-studded athletes to begin swimming, swim some more, imagine more swims -- and then keep swimming and keep dreaming. Whether piloting someone on a swim or helping someone navigate the twists and turns of life, Bob gave unstintingly from the depths of his kindness, quirkiness, wisdom, and experience as he accompanied so many through challenges and joys.
ONLY THE BOLD SWIM IN THE COLD is another slogan that Bob gleefully embraced. He designated February 9th, allegedly the coldest day of the year in the SF Bay, as the 'Dreaded 9th of February' and he established the tradition of choosing an especially long and challenging swim for that day. In keeping with his tradition, SERC swimmers are doing an epic swim in Bob's honor for February 9, 2019. Following the swim, family and friends are gathering to share memories and stories of this truly remarkable and dearly beloved man.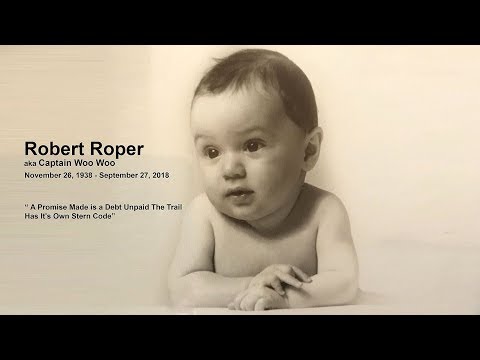 Tagged: