Crossing the Río de la Plata
evmo
Sydney
Admin
The Río de la Plata in Argentina/Uruguay is known as the widest river in the world (technically a tidal estuary). There is some amazing marathon swimming history there: the first crossing was in 1925 by Lilian Harrison -- Colonia del Sacramento, Uruguay to Punta Lara, Argentina (40 km). Antonio Abertondo (first two-way EC) also made the crossing twice, in 1946 and 1950.
A local named Lucas Rivet is developing a new sanctioning org for the swim: the Asociación Cruce a Nado Río de la Plata, or ACNRP. He is working to compile and authenticate nearly 100 years of Río de la Plata swims. Some of his work so far can be seen in the photos section of the ACNRP FB page.
Lucas and his colleagues are also working on a documentary film: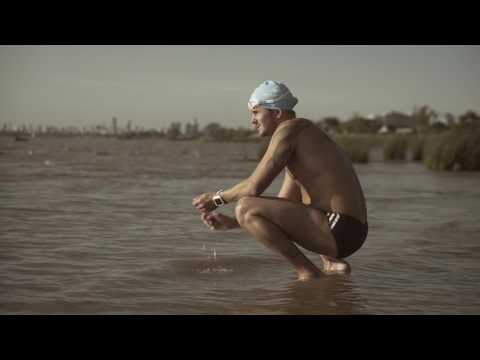 Anyway, I think this looks like a fantastic and challenging swim, never done by a North American or European as far as I know. Best wishes to Lucas in developing this project!
Tagged: